Re: Modding Q&A
Posted: 16 Nov 2019 21:44
Hello!
I need help or at least some advice for connecting nodes.
I have a problem when connecting a railroad to a rail crossing prefab. Nodes just won't snap together, they appear like this when I move railroads's green circle node to prefabs red square (rail ends up being elevated instead of snapping to the prefab even though rail and prefab are set to the same height before trying to connect them):
P.S. tried the same thing with green circle and green square (changed prefabs origin) and I have the same problem.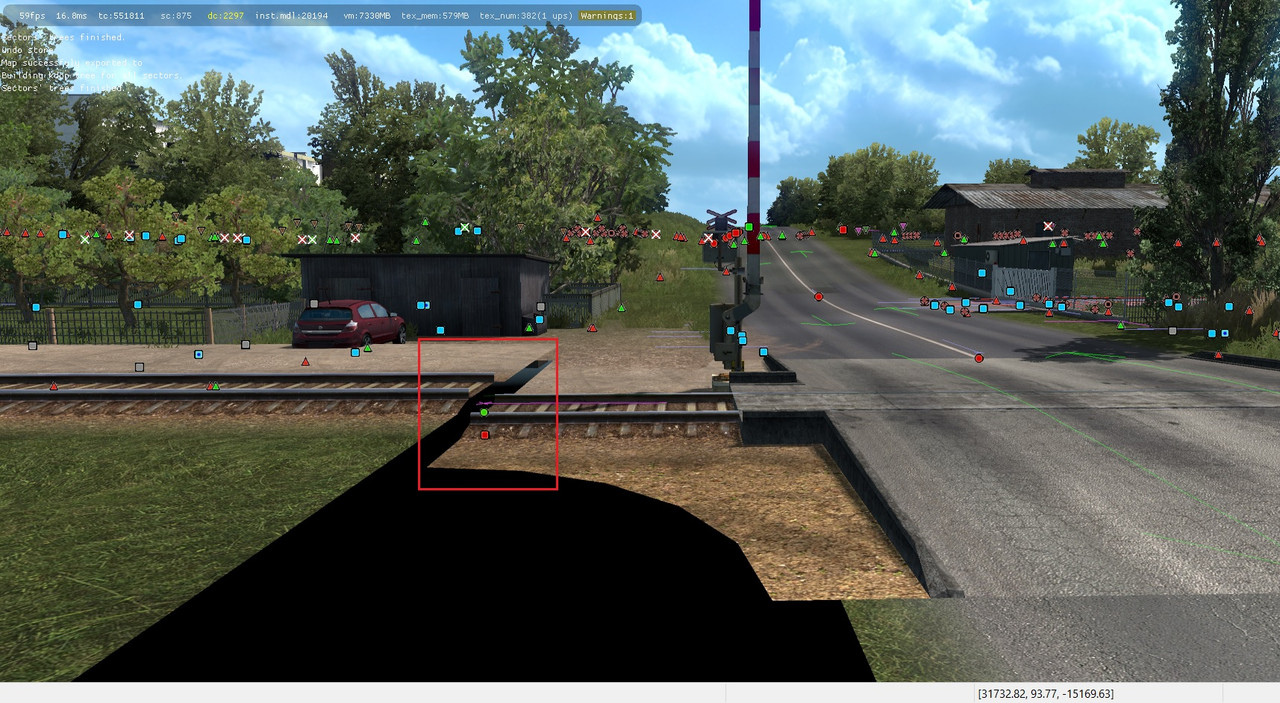 Crossing prefab used: "rail1 x road1 narrow 01 it"
Railroad used: "it rail AI 01 tmpl"
Same thing happens when using "rail1" prefabs from other DLC's (balt and fr) with railroad "rail1 temp".
I tried using "rail2 x road1" prefabs with "rail double" railroads and those connect just fine but I would really like to use rail 1 prefabs. Not sure what am I doing wrong, I don't have problems with connecting roads.