Waberer's Skin for MAN TGA by Madster
Posted: 29 Jun 2019 18:13
Hey there!
Haven't found any public Waberer's skin for MAN TGA, so I decided to make one myself.
Yeah, it's just a logo with the correct color. If I'll ever find a high-res picture of a Waberer's TGA, maybe I can make a more detailed skin.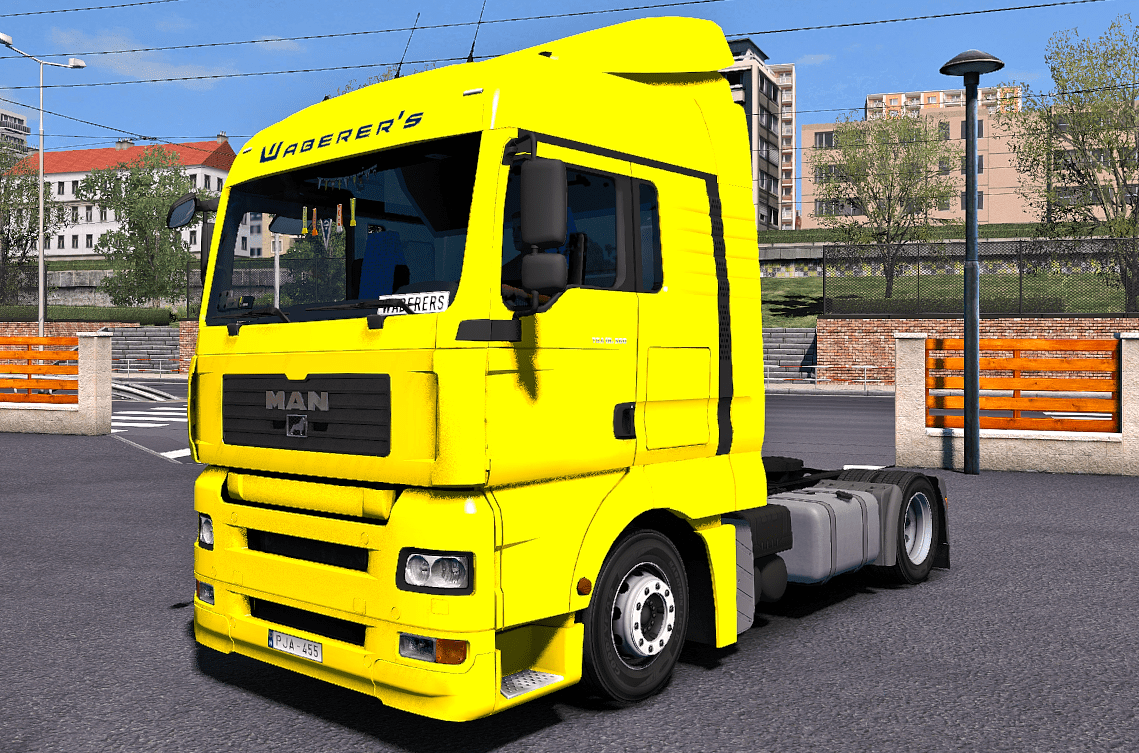 THE TRAILER IS NOT INCLUDED! - It's the Krone Megaliner by Sogard3.
Suitable for XLX and XXL cabs.
Made it on a 4K template.
Tested on 1.34.
DOWNLOAD:
ShareMods
Happy trucking!
Author: TheNuvolari